Many visitors come to Aysgarth to see the Falls famous since the early 19th century thanks to artists such as J.M.Turner
But that is a small part of Aysgarth for further west is the main village which even got a mention in the Domesday Book. The Edwardian Rock Garden is at the west end of the village on the south side of the A684.
For centuries the village green has been a focus for community events and that continues today with the platinum jubilee celebrations and the village fair which was held on July 24th 2022.
Click here to see Aysgarth's Platinum Jubilee Celebrations.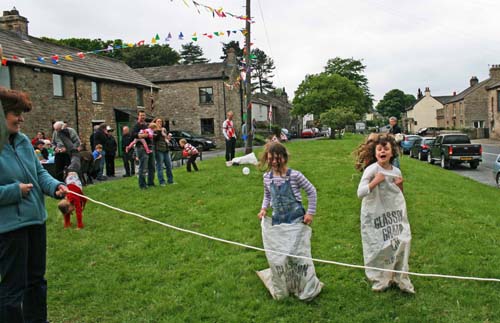 Below: Looking west from Aysgarth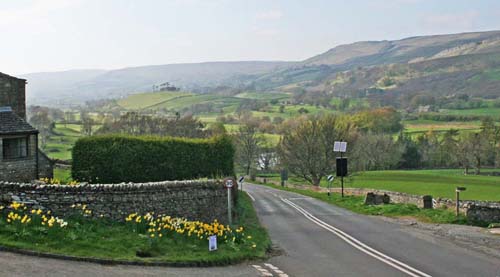 Parish meeting:
Draft Minutes of Aysgarth Township Parish Meeting 2023
Draft minutes of Aysgarth Township Parish meeting 2022
Draft minutes of Aysgarth Township Parish meeting 2019